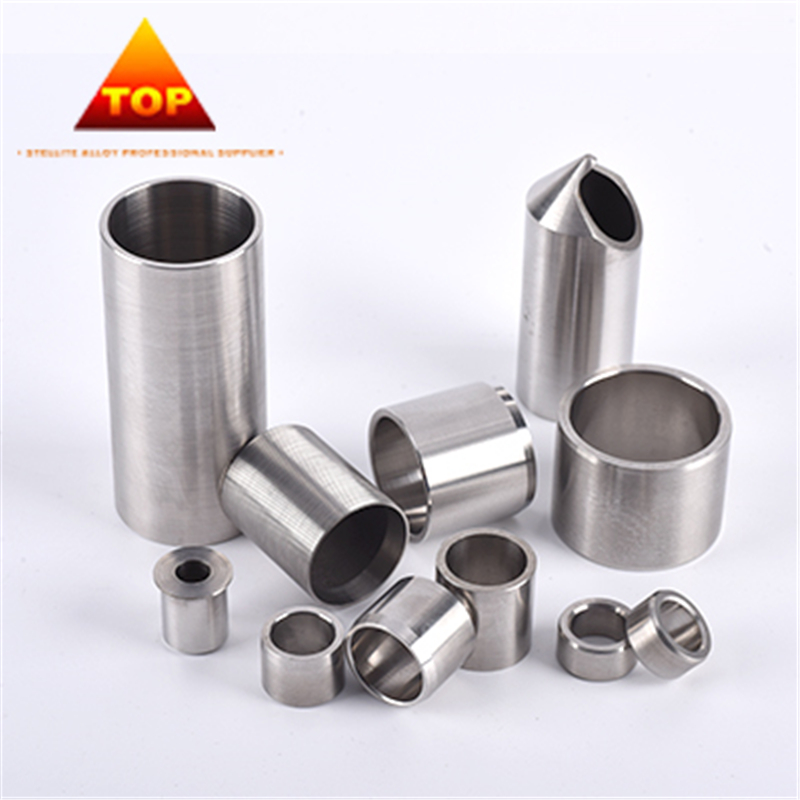 Cobalt chromium alloy is one kind of wear ,galling and corrosion resistance alloy, its remain there properties at high temperature , another name is Stellite Alloy , but stellite is a registered trade name of Feloro stellite , so mostly we use cobalt chromium alloy to name it . cobalt chromium alloys consist of complex carbide in an alloy matrix .
SYTOP has 20 years research and production experience in cobalt chromium. The widely used grades are stellite 6 , stellite 3 , stellite 12, also some customers need stellite 1, stellite 4, stellite 20 and stellite 21 and so on . all of these grades are available in SYTOP and we have ability to achieve customer`s idea to design and real products .
For example , Grade 6 is the most widely used of the wear resistance cobalt chromium alloys and exhibits good performance , it is famous with its super wear resistance over a wide temperature range and retains a reasonable level of hardness up to 500℃. It also has good resistance to impact and cavitation erosion .
SYTOP has two more ways to support you , Powder Metallurgy , casting , hard facing and forging .
When the RFQ arrived , we will confirm all the technical details with our engineers and send best solution or price for making a decision .
Shenyang Top New Material Co Ltd
Add:NO.35, xingnong Road,Shenbei Dist ,Shenyang ,China
024-66836990
Web: www.cobaltalloy.com
contact : elleworld@sytop.cn